Track & Field Athletics
TVAC is an top class athletics centre, with outdoor facilities that are open to the general public all year round. This Lottery funded facility, opened in 2001, and is set in the idyllic grounds of Eton College and benefits from a stunning backdrop .
Thames Valley Athletics Centre is proud to be the home of Windsor, Slough, Eton & Hounslow Athletics Club and Slough Junior Athletics Club and has recently had a new athletics track installed (2013).
The policy at the club is to have the outdoor lights on from 18:00-21:00 Monday to Friday during the winter season which runs from October 1st to April 1st. The Summer season runs from April 1st to October 1st. Lights can be arranged to be put on outside of these times but must be agreed prior to your visit with a manager at the centre.
WSE&H Athletic Club (10yr to Adult)
Windsor Slough Eton and Hounslow Athletic Club is an active athletics club that caters for athletes of both sexes and all abilities, right through from 10 year old's to top class seniors and veterans of all levels. WSE&H is currently the number one all round athletic club in the UK and is proud to have a number of International athletes actively competing for the club.
Main training days: Tuesday and Thursday 6:00pm-9:00pm
Slough Junior Athletics Club (5+ yrs)
Slough Junior Athletics Club is widely recognised as one of the leading junior athletics clubs in England. We are located at TVAC, between Windsor and Slough. Our goal is to develop young athletes to realise their potential as runners, sprinters, hurdlers, throwers and jumpers through skill acquisition and mastery in a fun and engaging environment. We welcome athletes of all abilities aged from 5+.
Slough Junior Athletics Club is an England Athletics ClubMark Accredited Club and has an enviable reputation for success: For example in 2012, three Slough Junior athletes ranked in the national top 20 in their events, 2 ranked #1.
Main Training Day: Saturdays 1.30pm to 4pm at TVAC.
More details about the club and membership can be found at www.sjac.uk.com
Contact us for more information
New 400m 8 lane track (2013)
Field events
Covered seating for 400 spectators and outdoor terracing
Car parking for over 200 vehicles
Flood lighting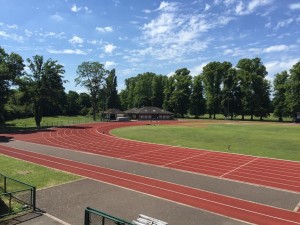 6 lane 60m sprint straight
Full jumping provision
Specialist indoor throwing area
Club strength & conditioning gym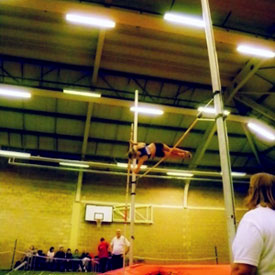 Note: Tuesday & Thursday, 6pm to 9pm, are restricted to members of the WSE&H Athletics Club only. Please contact the club on 01753 770037 to check availability or use the contact form below: