About Us
Thames Valley Athletics Centre (TVAC), is a regional athletics centre developed by the two local boroughs on Eton Colleges former athletics track.
The two boroughs of Windsor (RBWM) and Slough (SBC) funded the development, along with a lottery grant of £3.4M. The centre opened in May 1999 and is now shared by the local community, clubs and Eton College providing a regional need for a high quality athletics facility.
Datchet & Eton Leisure (DEL) acquired the management contract, for the centre, in July 2011. DEL have had a local presence since February 2002, owning and operating a medium sized health club in Datchet.
We (DEL) have invested over £500k in developing the facilities and services at TVAC and moved over our previous members to TVAC.
Thames Valley Athletics Centre now has a gym, studio classes, 4 glass back squash courts, relaxation suite, outdoor track, and indoor sports hall for athletics, 5 a side football, badminton, kids activities etc. We also have the Club Room which has a bar for private functions and social events. There are a number of therapists based here, offering services which include physiotherapy and beauty treatments. The centre is home to WSEH Athletics Club, along with various other athletics and sports clubs.
Our vision is to operate an exceptional sport and athletics facility creating sporting opportunities for the local community.
About Datchet & Eton Leisure
Gym and Fitness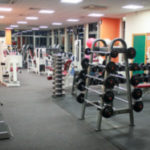 Our gym has a spectacular panoramic view across our athletics track and the sports grounds of Eton College which inspires all kinds of individuals. The gym is fully air-conditioned with all the latest in cardiovascular and resistance machinery, plus a comprehensive free-weight section. We provide you with an initial gym induction together with a personalised exercise programme suited to your ability and specific health and fitness objectives. Additional services we provide include, Personal Training, GP Referral Programme and Corporate memberships.
Studio Classes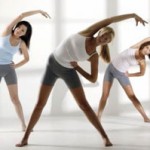 Our bright and spacious air-conditioned exercise studio is now open and we provide a variety of popular classes including Pilates, Yoga, Boxfit and Zumba. We have a separate Spin Studio next door with brand new Spin bikes in for all members to enjoy. All our instructors are experienced and great motivators, delivering an exciting and dynamic programme.
Squash and Racketball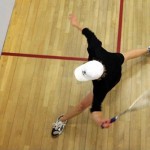 We have four international standard, glass-back squash and racketball courts, with a panoramic viewing gallery. We offer organised leagues, team events and club nights. The use of our courts are included within membership fees or we offer a pay and play option. We have a varying standard of players from beginners up to first team standard, so don't be worried about not having someone to play!
Relaxation Suite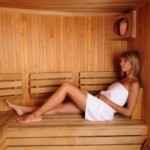 The Relaxation suite provides an inviting environment in which to restore and invigorate both body and mind. The combination of steam, sauna, tanning and relaxation area has something for just about everyone
Athletics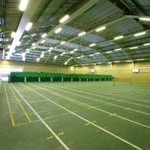 Track Card holders and Health Club members have access to the outdoor track all year round. We offer summer athletics camps during holiday season and have athletics clubs based from here for all ages. WSEH AC are based here accommodating children from 11 years old right through to adults. WSEH coaches are very good at nurturing young talent with some great well known athletes to their name. We also a base for many other athletics clubs like Slough Junior Athletics Clubs and Performance Running Club. Whatever the weather the training doesn't stop with Indoor facilities and floodlights for the winter season.
Kids Activities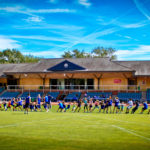 Here at Datchet and Eton Leisure we have plenty for the children to do, from athletics clubs to Squash and many other sporting activities such as football and tennis. With children's parties in many different sporting formats and our Startrack Athletics holiday camps the fun doesn't stop here all year round.
Venue Hire
Datchet & Eton Leisure is a unique and ideal setting for meetings & conferences, children's parties and social events, we cater for groups of up to 80 people in our Club room and bar. However with our Sports Hall facility you could cater for much larger groups for whatever the event.